Citizen Science Opportunities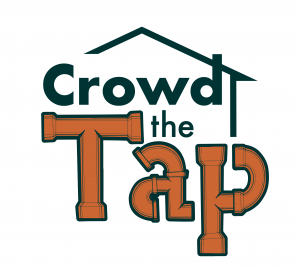 Crowd the Tap is a citizen science project in which volunteers discover and report about the pipe infrastructure that distributes water from its source to their home faucets. Whether you consume tap water that comes from a private well or a public water supplier, the pipes transporting water can influence the safety of the drinking water. No matter what types of pipes are in your water system (steel, copper, plastic, or lead), join Crowd the Tap to make sure your pipes get counted! This is the first project to engage and empower water consumers in creating a comprehensive inventory of water pipe infrastructure.
BE A PARTNER: If you are a teacher, educator, youth leader, or part of an organization interested safe drinking water, environmental justice, or citizen science, please contact the Crowd the Tap team and we can help you bring Crowd the Tap to students and communities.
Past Projects on Hiatus 
Sound Around Town is a citizen science project in which volunteers deploy standardized recording devices outside their homes for two weeks and carry out at least three listening sessions. During a listening session, volunteer log every sound they can identify and rate it on scales of pleasantness/annoyance and quiet/loudness.
The Sparrow Swap is a citizen science project in which volunteers collect and donate house sparrow eggs to the Collections at the North Carolina Museum of Natural Sciences.
The Sparrow Swap has two distinct goals. The shorter term goal is to collaborate with volunteer nest monitors across the country to compare the effectiveness of strategies to minimize damage by house sparrows on bluebirds and other native species. The longer term goal is to assess the potential of house sparrow eggs as a tool for communities to quickly and inexpensively map environmental contaminants.
Visit Sparrow Swap at www.sparrowswap.org
Join the SciStarter community! There are over 1,500 citizen science opportunities you can find on SciStarter.