Current Cooper Lab Members
---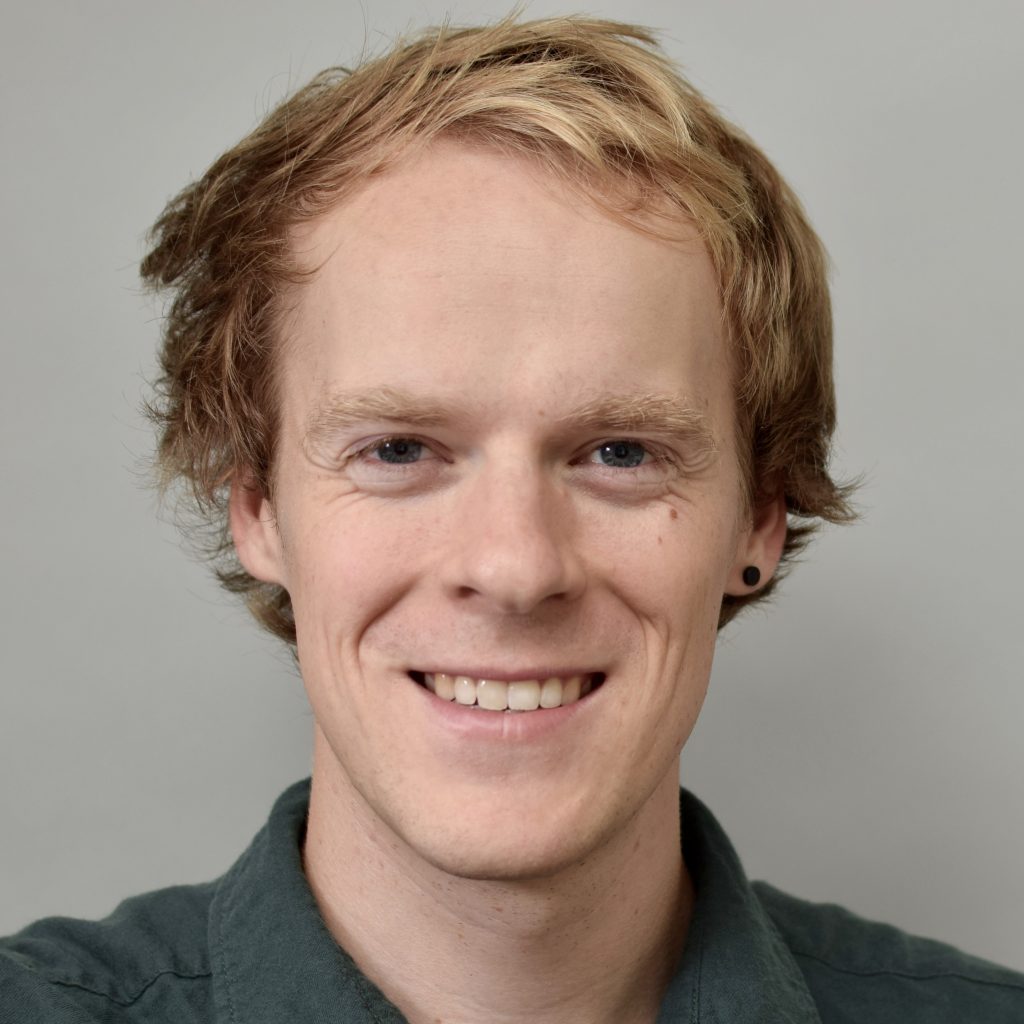 Bradley Allf  is a graduate student working towards a Master's degree in Fisheries, Wildlife, and Conservation Biology. His research centers around studying the outcomes of citizen science, specifically how project participation can effect positive changes in conservation, research, and public engagement in science. Before coming to NC State, Bradley worked at the NC Museum of Natural Sciences and as a freelance science writer. Bradley studied biology and creative writing at the University of North Carolina at Chapel Hill and edits science poetry for ILT Review. When he's not writing or researching you can usually find him climbing rocks or looking for salamanders.
---
Imani Bell is a graduate student in the Cooper Lab on Crowd the Tap, an EPA-funded citizen science project to inventory water pipe materials across the country. For her thesis, Imani is examining risk of lead-in-tap-water in relation to race and economics, as well as understand how communities organize to address environmental risks. Imani received her Bachelors of Science degree in Environmental Sciences from the University of South Florida. Before coming to graduate school, Imani did field work studying rare butterflies.
---
Brittany Carson (Carson) is a graduate student studying for her master's degree in Fisheries, Wildlife, and Conservation Biology. As a recent graduate of North Carolina Central University, she first became interested in doing environmental research pertaining to disparities in traditionally undeserved communities through her lab experience there. Multiple opportunities from that time inspired her passion for social and environmental equity. She now hopes to use citizen science in an environmental justice context for her project. Currently, she is working on a citizen science project titled Sound Around Town with National Park Service Natural Sounds and Night Skies Division. This project aims to assess the acoustic environment in urban and suburban areas relating to noise pollution and perceptions of sound and noise. She will explore these perceptions using theories about biophilla, sense of place, and the soundscape approach. She hopes to learn how sense of place plays into the sensory perceptions of sound as an ecosystem service that is often overlooked but has been noted for its restorative qualities for human and more than human species.
---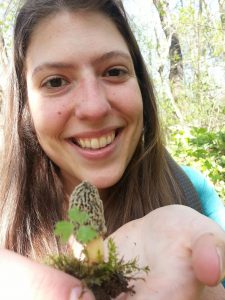 Suzanne Hartley (Suz) is pursuing a master's degree in Fisheries, Wildlife and Conservation Biology. Her current research involves Sparrow Swap, a citizen science project aimed at helping bluebirders better manage invasive species and the potential to use invasive house sparrow eggs as bioindicators of environmental contaminants. Her interests are in ecology and behavioral ecology, and research will probably focus on natural and anthropogenic (contaminant) factors shaping characteristics of wild bird eggs.  Her previous research experiences includes studying food webs of juvenile salmon and aquatic insects in Alaska and the population dynamics of an invasive cranefly and entomopathogenic nematodes in New York State. When she's not handling stinky house sparrow eggs, Suzanne enjoys cooking, hiking, and experimenting with urban container gardening.
---
Dr. Lisa Lundgren is a postdoctoral researcher working on the Crowd the Tap and SciStarter projects. On these projects, Lisa will be studying how people interact within and learn about science in online citizen science environments. Her research employs a design-based research perspective to develop theoretical insights related to the practice of learning. She's interested in designing and developing social media for informal science learning environments, such as museums. Lisa is passionate about science communication, especially creating beautiful and easy-to-understand research posters and presentations.
---
Maria Sharova is a graduate student in the Fisheries, Wildlife, and Conservation Biology program. Her research involves learning more about SciStarter participants and project owners to create a community of citizen science. She has an undergraduate degree in Anthropology from the University of Maryland and most recently worked at the Smithsonian Environmental Research Center on their citizen science and education programs. Maria enjoys figure skating, theater, cooking, and her favorite flavor of ice cream is rocky road. 
---
---
Charmaine Pedrozo is a master's student in NC State's Department of Parks, Recreation and Tourism Management. She graduated from the University of Florida with a B.S. in Wildlife Ecology and Conservation, and minors in Agricultural Communication and Botany. Her passion for animals started her career in conducting research related to wildlife. As an undergraduate student, she completed internship programs under the U.S. Fish and Wildlife Service in Cortland, New York and Everglades National Park in south Florida. Through these experiences, she eventually gained a passion for including humans in her research interests, and understanding their relationship with wildlife and the environment. After graduating, she spent her summer completing another internship program that took her in several national parks in the western United States, such as Yellowstone National Park and Mt. Rainier National Park. This program provided the opportunity for her to exercise her abilities in communicating science to the public. Charmaine's research interests include the human dimensions of wildlife and environmental education. Charmaine's hobbies include playing badminton or tennis, hiking, kayaking, dancing and volunteering. Other interests that she hopes to improve on includes photography, swimming, cooking and drawing. She also loves to learn new skills and try new activities.
---
Sara Futch is a masters student in Lincoln Larson's and Caren Cooper's labs. She is working towards her MS in Fisheries, Wildlife, and Conservation Biology with a concentration in Human Dimensions. She has a BS in Psychology and BA in German from Wofford College. Her current research centers around SciStarter, an online citizen science platform, and investigating the current landscape of citizen science projects.
---
Lab Alumni
---
Christine Hawn is now as Assistant Professor of Geography and Environmental Systems at the University of Maryland, Baltimore County. They received their PhD from NC State in 2015 and were a Post-Doc in the Cooper Lab.
---
---
We spend a lot of time with wild bird eggs that we receive from citizen science volunteers across the US.
---
And having fun!
---