Basic Financial Training & Strategic Market Analysis Workshop for the Pulp & Paper and Related Industries
Upcoming event:
Online December 7 -9, 2024
NC State University, Raleigh, NC
We have tailored an exciting agenda to help you understand market trends, business opportunities, and how to prepare your operation to embrace upcoming changes and remain profitable. 
ONLINE WORKSHOP! 
REGISTER TODAY
Workshop Overview
TAPPI, The Paper Science and Engineering School, and The Business School at North Carolina State University bring to you the Basic Financial Training & Strategic Market Analysis Workshop for the Pulp and Paper Industry. This three-day workshop will give you basic and sophisticated tools to analyze and evaluate the effect of capital investment in your operations, global dynamics affecting the pulp and paper industry, evaluate business operations (profitability, cost absorption), estimate financial outcomes (investment return) and support decision-making across the whole pulp and paper operation.
Our tailored online course will immediately develop your skills in business and financial analysis, taking your performance to the next level.
Who Should Attend
The Strategic and Financial Analysis Workshop is appropriate for technical and non-technical individuals in the pulp & paper, forest product, and related industries with a desire to evaluate processes, services, and research ideas. This workshop will help you to market your ideas, products, and services utilizing the financial language used by decision-makers in the industry (controllers, directors, mill managers, and vice-presidents).
This workshop is especially beneficial for:
Managers at pulp and paper mills and business units responsible for strategic planning.
Managers in forest product conversion facilities.
Engineering consultants who provide strategic studies to pulp and paper mill clients.
Sales and service personnel who want to sell their ideas to customers and upper-level management.
Managers who want to understand the financial outcomes of process improvements and capital investments.
Research and development engineers and scientists looking to estimate the potential financial impact of their research.
Engineers who are new to the pulp, paper, and related industries.
Workshop participants do not need a business or financial background
Learning Outcomes
After this workshop, participants should be able to:
Basic:
Build a complete financial analysis from scratch
Perform cash flow valuation
Perform capital budgeting analysis
Understand investment rules
Be familiar with financial indicators: net present value, internal rate of return, EBITDA, payback, ROI, ROCE
Complex:
Benchmark your business against world-class operations
Understand  business and operational dynamics affecting the pulp and paper industry (worldwide)
Understand cost analysis, profit planning and exposure to volume/price risks: categorizing costs to make better decisions, determining break-even levels of quantity, price, and cost
Overview of global strategy and current state of the pulp and paper industry
The economics and cost structure of tissue mills
The economics and cost structure of recycled paperboard mills
The economics and cost structure of pulp mill operations
CEUs
TAPPI will award continuing education units (CEUs) to participants who attend at least 80% of the education sessions and complete a final program evaluation. The Education Department of TAPPI meets the Criteria for Certification established by the Authorized Provider Commission of the International Association for Continuing Education and Training (IACET), 1620 I Street NW, Washington DC 20006.
Workshop Details
Dates:  December 12-14, 2023
Location: The course will be online
This new online course has been designed for a total of three days plus an additional component prior to the workshop date.
Additional component: Once registration is completed, the participants will have access to presentations, materials, and videos containing basic financial concepts. Also, during this stage, they will be able to interact with the instructors.
Workshop: The workshop will be online. The online sessions start on August 15th, and end on August 17th. Lectures will go from 08:45 am – 12:30pm EST.
Workshop Schedule
Lectures – videos available before the workshop
Review of Basic Concepts*:

Cash flow in a corporation and in a paper/tissue mill
Basic principles of finance
Financial statements
Time value of money,
Financial Indicators
Note: This additional component will be available after registration is completed. Videos and exercises can be accessed and worked at the pace dictated by the students.
Workshop
  Day 1 – Online
Introduction (Dr. Gonzalez)
Pulping operation basics (Dr. Jameel)
Global dynamics pulp and paper industry (Dr. Phillips)
Questions and answers related to basic concepts* (Dr. Gonzalez)
Practice session (Dr. Gonzalez)
  Day 2 – Online
The economics of kraft pulping (Dr. Phillips)
Fiber cost & supply (Dr. Gonzalez)
Lecture on recycling fiber operations (Dr. Venditti)
Cost structure and profitability for recycled paper packaging mills (Dr. Phillips)
Case study: performing financial analysis in a recycled packaging mill (Dr. Phillips)
In-class exercise: Building a capital investment from scratch (Dr. Gonzalez)
In-class exercise: Performing financial analysis from scratch (Dr. Gonzalez)
  Day 3 – Online
Fibers for hygiene tissue (Dr. Gonzalez)
Economics of a tissue Mill (Dr. Gonzalez)
Practical example: Financial analysis for tissue mills (Dr. Gonzalez)
Review of the hygiene tissue market (Dr. Gonzalez)
Evolution of the tissue machines (Lee Reisinger)
Strategies from the major players in the industry (Dr. Gonzalez)
Instructors
Dr. Richard Phillips is an Adjunct Professor and Executive in Residence in the Department of Wood and Paper Science (Paper Science and Engineering) at North Carolina State University, having retired as Senior Vice President-Technology and Manufacturing from International Paper. In this position, Dr. Phillips was responsible for providing manufacturing and engineering services, as well as oversight of corporate research and development for International Paper Companies. Dr. Phillips was responsible for the establishment of an integrated pulp and paper mill facility in Brazil and was a board member of the joint venture between IP and Ilim in Russia. Currently, Dr. Phillips teaches Strategic Business Practices in the Pulp and Paper Industry at NCSU and provides leadership and critical thinking across the Department. Dr. Phillips earned his Bachelor's, Master's and Doctorate degrees in chemical engineering from North Carolina State University. Dr. Richard Phillips is a recognized expert in strategic and investment analysis in the pulp and paper industry.
Dr. Gonzalez is co-director of the Tissue Pack Innovation Lab (www.go.ncsu.edu/tissue) and Faculty of Conversion Economics and Supply Chain in the Paper Science & Engineering Program at NC State University. Prior to joining NC State University, Dr. Gonzalez was corporate controller manufacturing and logistics for North, Central and South America for Svenska Cellulosa Aktiebolaget (SCA, currently Essity, the biggest global tissue producer). He also held several positions in controlling and manufacturing at Smurfit Kappa Carton de Venezuela (an integrated forestry, pulp and paper, and packaging solutions company). Dr. Gonzalez supports companies in analyzing emerging technologies and materials and their impact on their cost structure and profitability. Every year, Dr. Gonzalez's group evaluates the hygiene tissue market (product performance, product offering, and pricing), establishing correlation between regional behaviors and global megatrends. Dr. Gonzalez 's group develops process simulation and financial models for pulp and paper mill facilities to understand process economics and the impact of new investments.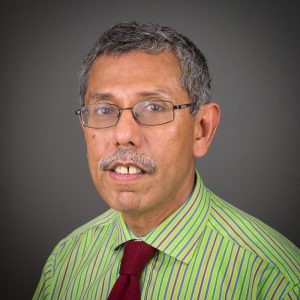 Dr. Hasan Jameel is the Jordan Family Distinguished Professor at North Carolina State University and board member of Packaging Corporation America. Dr. Jameel's professional specialties include pulping and bleaching, process optimization and simulation, bio-energy and gasification. He earned his Bachelor's degree in Chemical Engineering from Texas A&M University, and his Ph.D. degree in Chemical Engineering from Princeton. He has industrial operational experience with International Paper. Dr. Jameel has received numerous honors and awards for his work, including the Johan C.F.C. Richter Prize from the TAPPI Pulp Manufacture Division. Other TAPPI honors include the David Wetherhorn Award (1994), TAPPI Outstanding Instructor (1995) and the Wayne Carr Best Paper Award (2002).
Dr. Richard Venditti's is the Elis-Signe Olsson Professor of Pulp and Paper Science and Engineering in the Forest Biomaterials Department at NCSU.  He has 26 years of experience in research in the areas of pulp/paper, bioeconomy, recycling, and environmental LCA. His research and teaching is involved in developing effective systems to transform renewable plant based resources into sustainable products. Venditti uses environmental life cycle analysis to guide and analyze research in bioproducts.   He is currently heading a multi-organization research project to understand the fate of microparticles from laundering in the environment.  Additionally, Dr. Venditti teaches the paper recycling. He received a PhD in Chemical Engineering from Princeton University, was named a TAPPI Fellow in 2012, and was named a Fulbright Senior Specialist in Environmental Science in 2009.  He has over 150 peer reviewed publications and three patents. The Venditti-Gillham Equation was derived by Venditti to predict the glass transition temperature as a function of chemical conversion in polymeric systems and is often cited by name, with over 120 citations.  His technology was the catalyst of a start-up company, Tethis, that produces renewable products such as superabsorbent polymers from carbohydrates.
Lee Reisinger is the CEO of Reitech Incorporated. Mr. Reisinger has over 50 years of leadership experience in the consumer, forest products and alternative energy industries, domestically and internationally, for ReiTech, Industra, and the Procter & Gamble Company, where he was Director of Engineering.  His background includes a consistent record of achievement in process development, project management, international management, business strategic planning, organizational consulting, venture development and acquisitions.  Mr. Reisinger's current focus is on the design and implementation of Through-air-drying tissue and towel technologies and machines. He has led the design and construction of several machines.
Registration
The registration fee is $1,180 per person. Register online now!
What is included: Tuition, training, materials, and a certificate.
Conditions
The registration fee should be received no later than two weeks prior to the workshop starting date.
The registration fee cannot be refunded. Substitute participants can be sent or the fee can be used to a workshop happening at a later date.
Registration can be done by credit card payment or by check.
The online registration will only accept registrations up to the maximum number of students allowed.
Contact Dr. Ronalds Gonzalez (919-802-5219) for availability of space less than one week before the course or to pay by check.
Additional Information
For answers to questions related to course content and registration and payment please contact:
Dr. Ronalds Gonzalez at rwgonzal@ncsu.edu – Tel: 919-802-5219
Register Online Now!